HALCOM VIETNAM
Rising with a new era
Actual photo of Phuong Mai 3 Wind Power Plant
ABOUT US
Halcom Vietnam, a Vietnamese enterprise founded in 2001, has gradually affirmed the position and role in the field of Investment and Consultancy in Urban and Infrastructure Development. Halcom focuses its investment on renewable energy, water supply, sewerage & solid waste management and transport, and has conducted over 200 consulting services, most of all are ODA projects financed by international organizations such as the World Bank (WB), Asian Development Bank (ADB), Japanese International Cooperation Agency (JICA), Ministry of Foreign Affairs of Finland, in around 50 cities and provinces nationwide.
With the unique business philosophy "Profits should not be pursued by all means", Halcom Vietnam aims to be a leading group of sustainable development in urban and infrastructure sectors in Southeast Asia, committing sustainable benefits to the community and society with transparency and innovation.
NEWS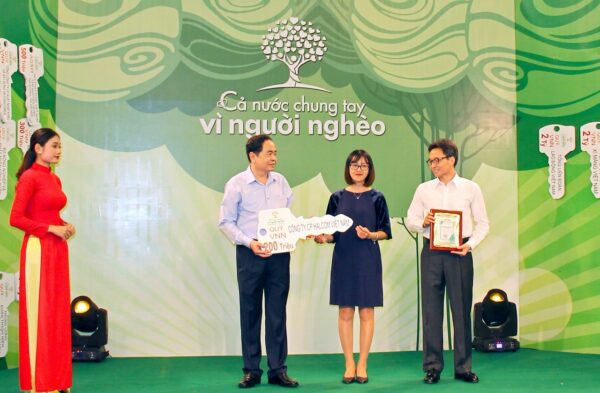 On October 17th, 2020, at the live broadcast program "Together joining hands for the poor – No one is left behind" 2020 organized by the Central Committee of the Fatherland Front, the National Target Program Leading Board and Vietnam Television in Hanoi, Halcom Vietnam Jsc. committed the total donation of 500 million dongs for the poor people. 
During a a joint working mission to Binh Dinh, as part of the EU's energy sector policy support program to Vietnam, on 8 October, 2020, EU Ambassador Giorgio Aliberti and Vice Minister of Trade and Industry Hoang Quoc Vuong visited some renewable project sites in the province including Phuong Mai 3 Wind Power Plant at Nhon Hoi Economic Zone. Vice President of provincial People's Committee Nguyen Phi Long and leaders of related departments accompanied in the visit.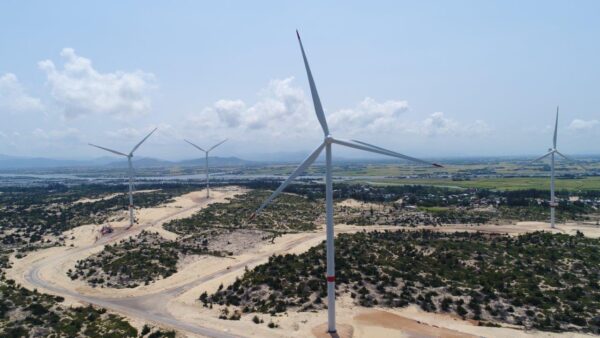 Vietnam is the fastest-growing wind energy market in Southeast Asia, with 500MW of onshore and offshore installed capacity, and an additional 4GW due to be connected by 2025. Liming Qiao, Asia director of the Global Wind Energy Council, told VIR's Nguyen Thu how Vietnam's feed-in tariff scheme, which has fuelled the wind industry's development, must be urgently extended to maintain investor appetite and avoid a bust scenario.
PARTNERS