20/01/2021
Posted by:

PR & Marketing

Category:

News release
Currently, municipal waste is one of the hot issues when daily, the amount of municipal waste is up to 35,000 tons, of which two big cities, HN and HCMC, generate 7-8,000 tons / day. The large amount of waste, the outdated and unsanitary waste treatment technology are which cause air and water pollution and also affect the lives of people around the waste and landfill area. On January 16, the Natural Resources and Environment News had an interview with Mr. Nguyen Quang Huan, Chairman of Halcom Vietnam JSC. about the investment in application of waste to energy (W2E) technology, which has many advantages, not only in the ability to handle the increasing amount of waste in landfills, reduce environmental pollution, it can also help increase the power source for the national grid in a stable way.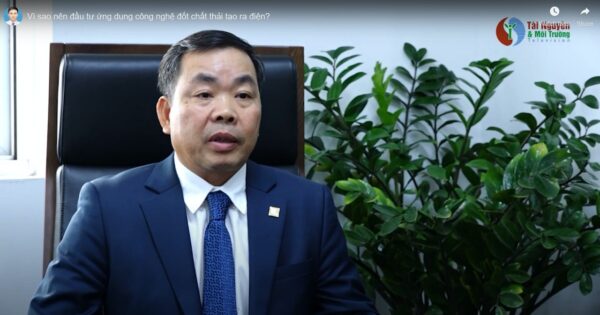 The following is a summary of the interview between Mr. Nguyen Quang Huan and the interviewer:
Q: According to Mr. Huan, what are the difficulties in theW2E technology application?
A: Currently, there are many difficulties, such as the government does not fully understand this technology because it is new, the legal procedures are complicated and difficult, the financial capacity of the investor is not strong. In addition, the commitments of localities are also weak, not really promoting the development of W2E technology.
Q: In your opinion, what policies are needed to develop W2E technology?
A: In my opinion, the Government should have general guidance or clear guidance documents if entrusted to the locality. The procedure should also be short, because foreign investors are afraid to be cumbersome and afraid that the problem is not transparent, being too cumbersome will make them afraid to invest in Vietnamese projects. W2E also need to be included in the PDP. Currently, there are a few W2E projects that are being developed, if they do not include W2E in the PDP, when the plants are completed, they cannot generate electricity, which negatively affects investors.
Q: How is Halcom's currentW2E technology? What technologies does Halcom have?
A: Currently, Halcom is working with two partners from the US and Germany. The technology of the German partner is already licensed, but the technology of the American partner is still waiting. Basically, their principles are similar.
Q: What are the advantages of the waste incineration technology at Halcom with the traditional incineration technology?
A: Traditional waste incineration technology will not gasify plastic products such as tires. In addition, to completely burn the plastic, the incinerator of traditional technology needs to reach a temperature of 1200 degrees Celsius, and by-products must still be buried. Meanwhile, gasification technology will turn all the plastic into syngas, bringing gas to the internal combustion engine to generate electricity. This technology is completely smoke-free and will completely treat the waste, without the need for landfilling. From there, saving the burial land area, protecting the environment.
Interview information: LINK