Clean water is an essential need in daily life, taking an important role in people's health. According to the World Health Organization (WHO), up to 80% of diseases relates to unhygienic water source. 
On October 17th, 2019, at the live broadcast program "Together joining hands for the poor – Lefting no one behind" 2019, Halcom Vietnam donated 500 million dongs for the poor people.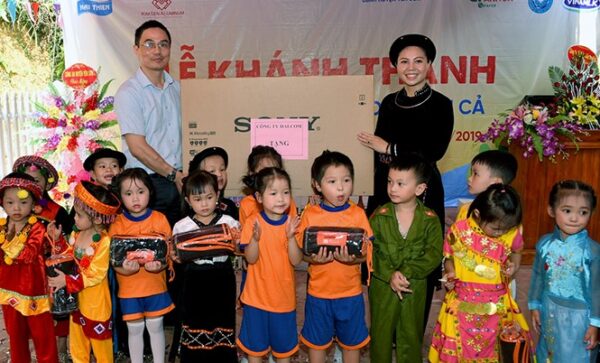 Ngày 4/9/2019 vừa qua, nhân dịp khai giảng năm học mới 2019 – 2020, và chào mừng Quốc khánh, điểm trường mầm non thôn Cả, xã Công Đa, huyện Yên Sơn, tỉnh Tuyên Quang đã được khánh thành, nhờ sự huy động từ Ban Thời sự Đài Tiếng nói Việt Nam (VOV1) và sự ủng hộ của nhiều đơn vị tài trợ, trong đó có HALCOM Việt Nam.