Following the serial success of the annual energy transition summits and exhibitions in Asia, Future Energy Asia 2022, endorsed by Thailand's Ministry of Energy, took place in Bangkok (Thailand) on July 20-22, 2022. Mr. Nguyen Quang Huan, Chairman of Board of Directors of Halcom Vietnam JSC, also shared his perspective on "PDP8 draft and the future of Vietnam's energy sector" in July 20 spotlight panel.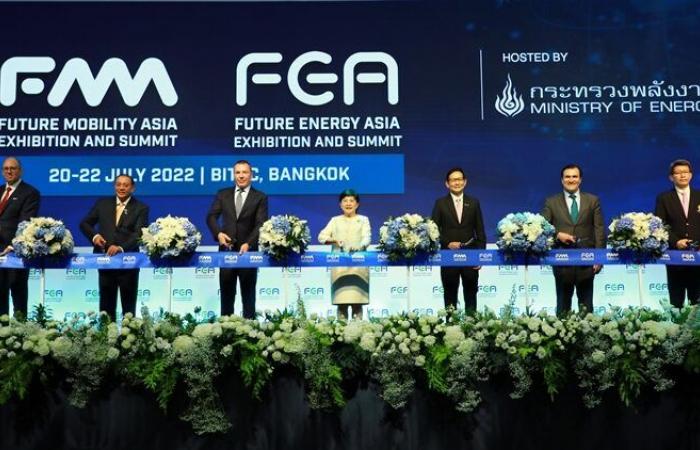 Future Energy Asia (FEA) 2022 convenes more than 200 top-level speakers, including energy ministers, policymakers, energy majors, power generation authorities, midstream gas and LNG players, EPCs and renewable energy developers. FEA helps connect state and private enterprises from more than 50 countries regionally and globally to provide the most updated and most insightful market perspectives, strategies and priorities, as the energy transition is accelerating in Asia.
A panel session on July 20 with the topic "PDP8 draft and the future of Vietnam's energy sector" received the enthusiastic participation of representatives from GIZ, PECC2, DNV, Ministry of Industry and Trade and Halcom Vietnam. Vietnam has made great strides in clean energy, and has attracted international attention with commendable investments in renewable energy projects. The latest draft Power Plan 8 (PDP 8) has been showing Vietnam's determination to maintain its pioneering position in energy transition and decarbonization. 41GW out of 68GW the newly built capacity between 2021-2030, will be gas fired, and by solar and wind. Five speakers have contributed practical ideas on Vietnam's roadmap and innovations to enable a smart, flexible and reliable grid; accelerating LNG-to-power development; capturing Vietnam's solar sector upswing towards 2025; propelling Vietnam's strong wind energy development growth; grid infrastructure modernization opportunities.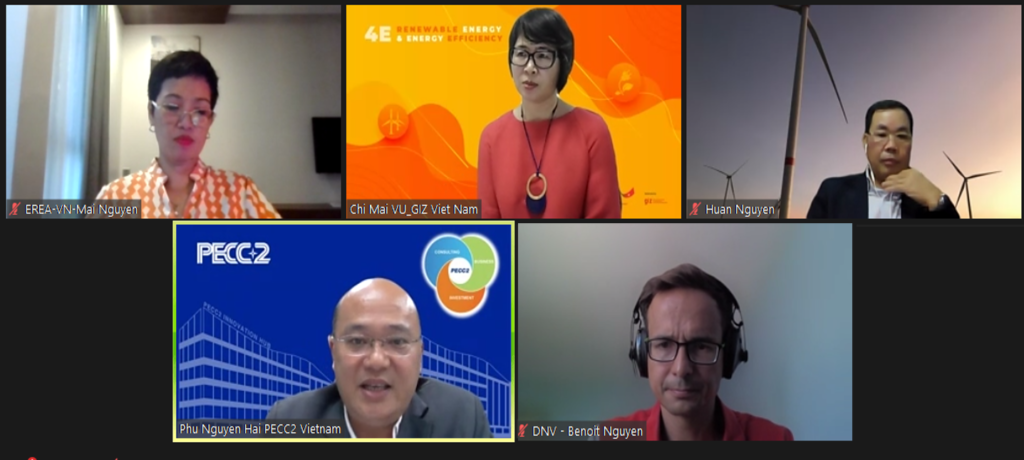 As a member of the 15th National Assembly and representative of private enterprises, Mr. Nguyen Quang Huan said that as long as the Power Plan VIII has not been approved, then the policies on ocean planning, feed-in tariff and power purchase agreement still face many problems. In addition, Vietnam's renewable energy industry are temporarily having challenges such as grid curtailment, high capital and operation expenditure because Vietnamese enterprises have to depend on technology, imported equipment and suppliers from overseas; which raises a demand for smart grids and localization of supplies and equipment. One of the optimal renewable energy solutions is the development of offshore wind power by taking advantage of the long coastline, but the ocean planning policy for offshore wind power is dependent of the National Master Plan in 2021-2030. He also questioned that, in the process of future energy transition, whether there is any solution to ensure a stable power system in case coal power is completely eliminated, hydropower capacity is insufficient, while the renewable power capacity is unstable.
At the end of discussion panel, Mr. Bernoit Nguyen – Renewables APAC Head of Department, DNV – agreed that early energy structural transformation is the premise for Vietnam's socio-economic development. In addition, he also suggested a number of strategies to help Vietnam meet the goal of decarbonization on the path of achieving Net Zero 2022 commitments, including: (i) transparent policies and government support; (ii) clear mechanisms to enable renewable investments, such as auction; (iii) investments into grid technologies, batteries, grid infrastructure development and decentralization; (iv) possibility of incorporating more gas capacity in order to balance the grid; (v) more accurate forecasts of renewable energy capacity.
View more information at: Future Energy Asia