21/10/2020
Posted by:

PR & Marketing

Category:

News release, Our responsibility
On October 17th, 2020, at the live broadcast program "Together joining hands for the poor – No one is left behind" 2020 organized by the Central Committee of the Fatherland Front, the National Target Program Leading Board and Vietnam Television in Hanoi, Halcom Vietnam Jsc. committed the total donation of 500 million dongs for the poor people.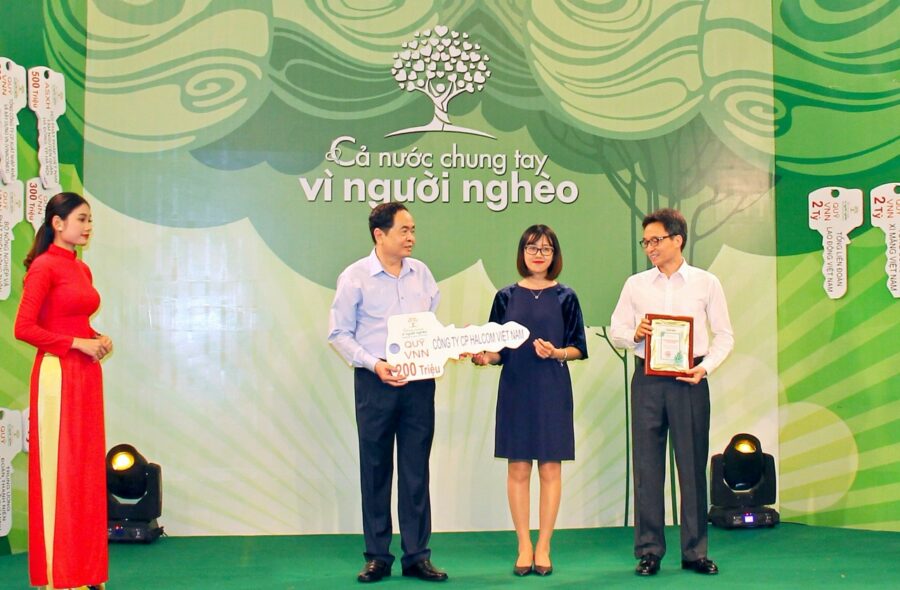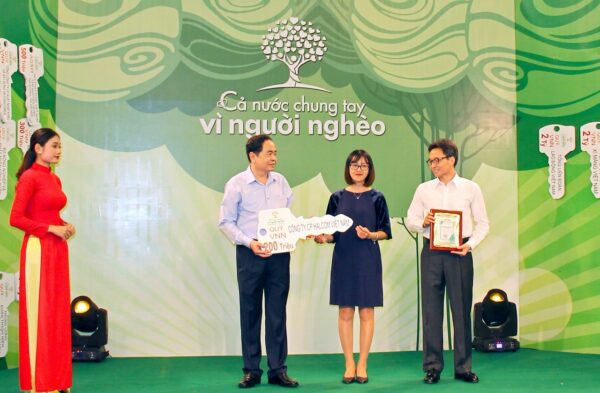 This event has been organized annually on October 17th (International Day for the Eradication of the Poverty and Vietnam Day for the Poor) since 2017. This year, the program was honorably attended by Prime Minister Nguyen Xuan Phuc; President of Congress Nguyen Thi Kim Ngan; Deputy Prime Minister Vu Duc Dam; President of Vietnam Central Committee of the Fatherland Front (VNFF) Tran Thanh Man; Vice President Dang Thi Ngoc Thinh; leaders, former leaders of the Communist Party, governmental officers, organizations and enterprises representatives and other donators.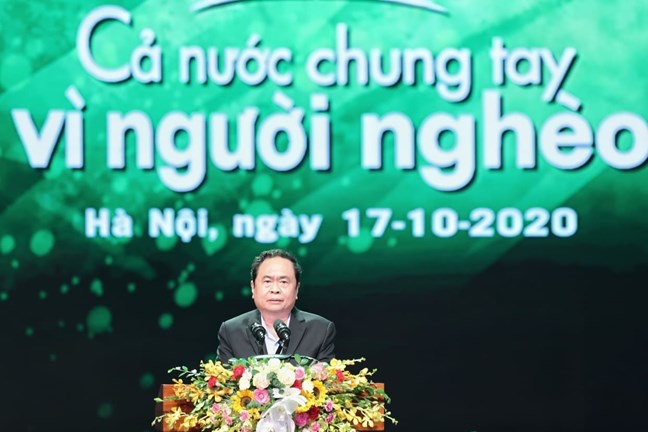 Opening the program, President Tran Thanh Man expressed sincere thanks to the leaders, former leaders of the Communist Party, Government, VNFF and all donators and participants for attending and supporting the poor and people suffering from natural disasters, storms and floods. The year 2020 is a challenging and arduous year, when Covid-19 pandemic, then natural disasters and floods have caused heavy damage, people's life becomes even more and more difficult. According to President Man, through this meaningful program, General Secretary cum President Nguyen Phu Trong would send his regards to officers, soldiers and civilians in flood-hit provinces, and strongly called for action on supporting the poor and those who faced with difficulties. President Man also appreciated many localities for their efforts, determination with creative and effective ways to achieve sustainable poverty reduction goals.
At the program, Prime Minister Nguyen Xuan Phuc and government leaders directly donated to support people in the central areas who have been recently affected by storms and floods. 220 organizations and individuals have committed on the total donation amount of almost 2,400 billion dongs for the Fund for the Poor and  social security activities.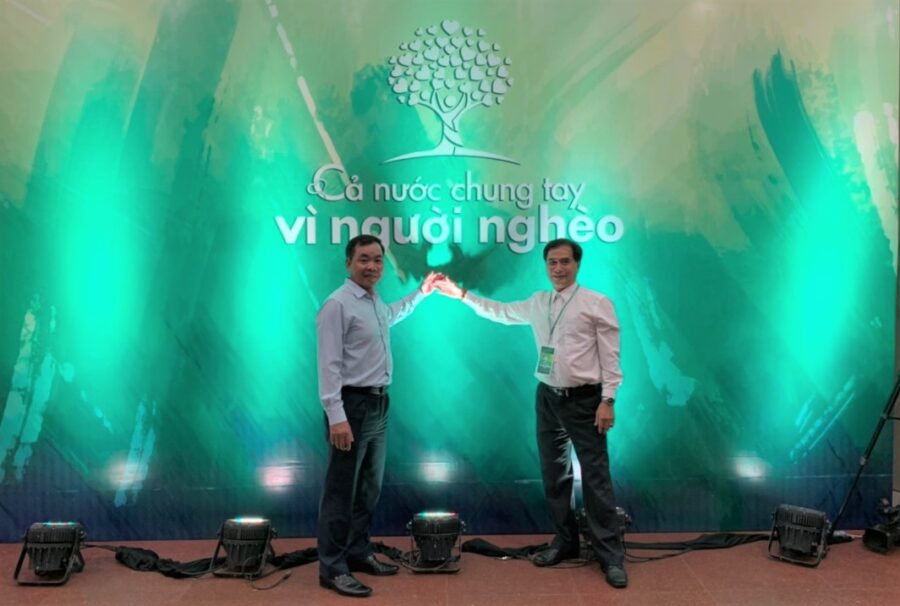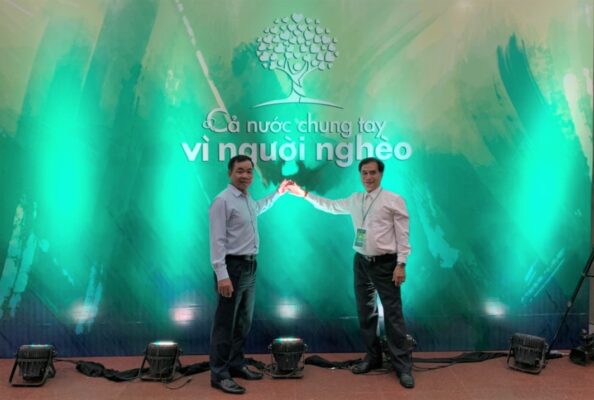 As a pioneer in the field of investment and consultancy in infrastructure development – urban – hunger eradication & poverty reduction, Halcom Vietnam Jsc. registered a 200-million-dong donation for the Fund, aiming to build up houses for the poor in Quang Binh province, and a 300-million-dong donation for social security activities. This is the second year that the Company commits to be a companion who helps reduce the living burdens for the poor in Vietnam.