Halcom Vietnam JSC (code: HID) was successful in holding Extraordinary General Meeting of Shareholders 2021 with digital voting via the system of Vietnam Securities Depository dated January 10-12.2022. There was the participation of the Board of Directors, Board of Executive, Control Committee and shareholders.
This Extraordinary General Meeting of Shareholders (EGMS) was held in order to adjust some actions following the actual business activities, ensure the planned target in 2021 and implement the medium and long-term development strategy of Halcom Vietnam until 2025.
There was a total of 88 shareholders who owned 30,819,680 shares that have voting right, which takes account to 52.45% of total shares with voting right. Major contents voted to be approved in the EGMS include: amendment of 2020 profit distribution plan; dividend payment; private replacement to increase charter capital; Company Charter amendment and adding; and business line change.
The 2020 profit distribution plan amended and approved is as follows:
Undistributed after-tax profit (March 31, 2021): 24.24 billion dong
Plan of paying dividend by share in 2020 (2%/charter capital): 21.75 billion dong
Retaining profit after tax: sending to Bonus and Welfare fund and keep a part for the business
At the online meeting, the Board of Directors presented clearly all reports that are voted and approved as aboves, as well as introduced and updated about 2 key investment projects of the Company in Binh Dinh in 2022: Water supply system in Nhon Hoi Economic Zone and Resort project in the site of Phuong Mai 3 Wind Power Plant project (Phuong Mai 3 resort).
Halcom Vietnam EGMS all agreed with the charter capital increase plan via private replacement with the maximum of share purchased at 50,000,000 shares (equivalent to 50 million shares of 10,000 VND). The total amount of private replacement is 500 billion dong. Issuance time is expected to be in Quarter I&II/2022. This replacement aims to implement those two projects and realizes the vision of becoming a pioneer in sustainable infrastructure and urban development in Vietnam and Southeast Asia of Halcom Vietnam.
The water supply system in Nhon Hoi Economic Zone has a total investment of approx. 400 billion dong for 3 stages, of which stage 1 will be construction commenced at February 2022 and expected to be completed in December 2022. After coming in to operation by 2023, this plant will supply water for domestic, industrial, commercial and service purposes of Nhon Hoi Economic Zone. The water treatment technology proposed by top-tier Finland experts meets QCVIETNAM standard on domestic water quality.
Phuong Mai 3 Resort will combine the current renewable energy subdivision with ecotourism and entertainment functions, then will be Halcom Vietnam's first step in resort real estate investment with a total investment of nearly 4,400 billion VND. The project will promote the available potential, improve the efficiency of land use, and bring in revenue for the local budget in addition to the existing benefits from renewable energy. Phuong Mai 3 Resort is expected to become a unique tourism product on Phuong Mai peninsula, contributing to the diversity in the overall development of tourism in Quy Nhon, Binh Dinh.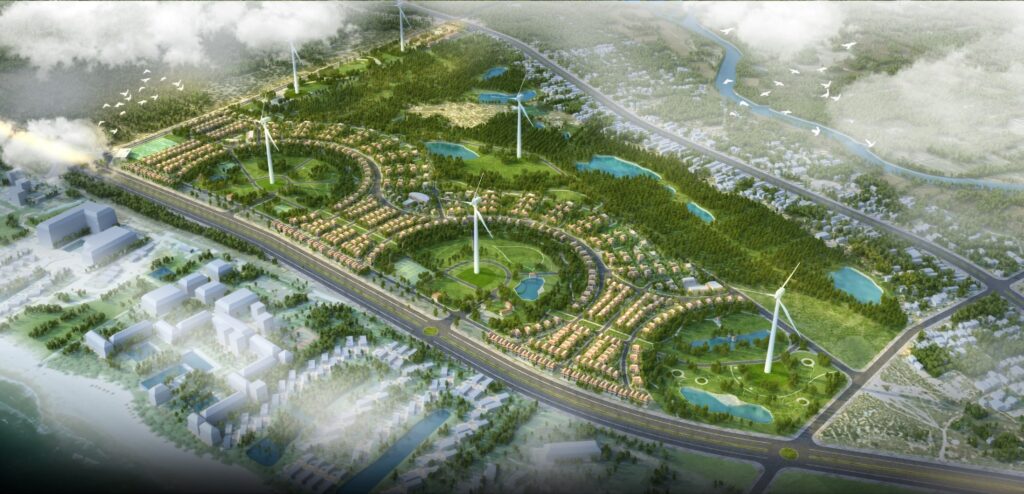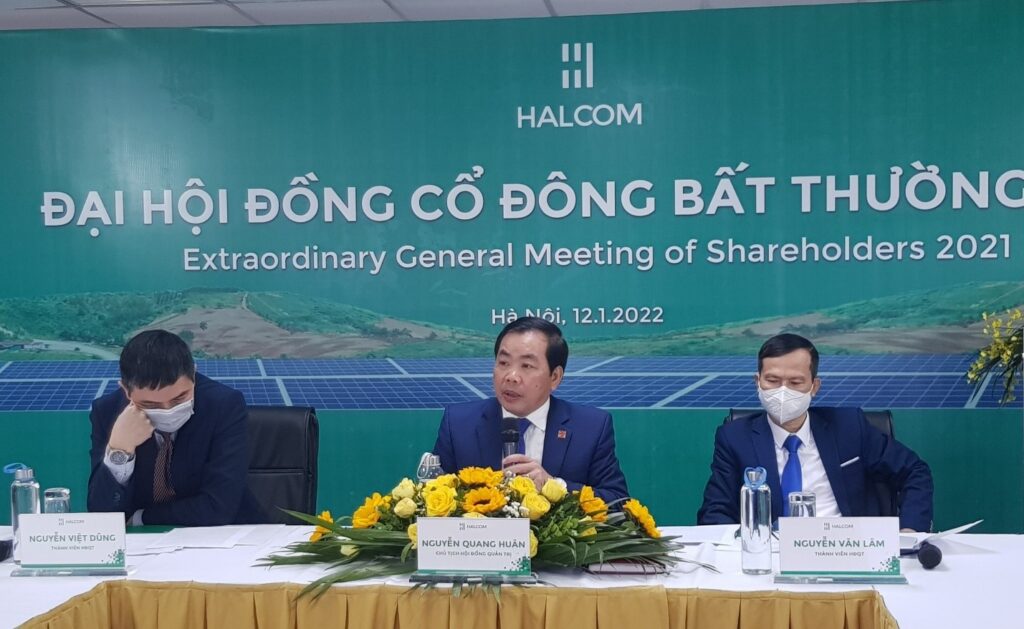 The meeting recorded and received comments, and answered the questions of shareholders in order to well implement the business plan in 2021. The Extraordinary General Meeting of Shareholders 2021 of Halcom Vietnam JSC. succeeded with a high rate of agreement and trust from shareholders towards "green" and sustainable development direction of Halcom Vietnam