On October 17, 2022, responding to the peak month for the poor and the movement "The whole country joins hands for the poor – Leaving no one behind" launched by the Prime Minister, the representative of Halcom Vietnam Joint Stock Company, Deputy General Director Le Huy Giang attended and donated 500 million VND to "Fund for the Poor" and Social Security of the Vietnam Fatherland Front Central Committee at Vietnam-Soviet Friendship Labor Culture Palace (Hanoi).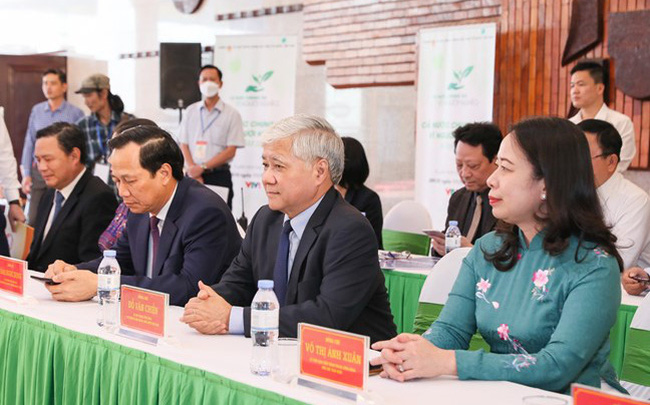 Held every year on the occasion of October 17 (International Day for the Eradication of Poverty), this is an event of profound political, social and humanistic significance in order to promote the tradition of solidarity, the solidarity spirit of the community to take care of and sustainably lift the poor out of poverty. The event was broadcast live on channel VTV1, Government Portal, VOV as well as other radio and television stations across the country.
According to the Organizing Committee, the program "The whole country joins hands for the poor" in 2022 has received the attention of 167 agencies, entities, corporations, enterprises, entrepreneurs, religious organizations, Vietnamese community and abroad, philanthropists have donated and registered to support the Fund "For the Poor" and social security program with an amount of over 1,177 billion VND, including nearly 134 billion VND through the Fund "For the poor" of the central government and over 1,043 billion VND through the social security campaign. The response of corporations, businesses and organizations and individuals will motivate the poor to escape poverty; thousands of disadvantaged families will be supported to build houses and seek livelihoods; thousands of poor communities will be supported to overcome difficulties.
As a pioneer in the field of investment and consulting for sustainable development of urban infrastructure, for many consecutive years, Halcom Vietnam has always accompanied the movement "The whole country joins hands for the poor – Leaving no one behind", actively  participate in volunteering and social security activities across the country to support policy families, poor households, children in upland areas, people affected by natural disasters, ethnic minority.
Nguồn tin và ảnh: VTV.vn