On the evening of September 7, at Ngo May town, Binh Dinh province, the District Party Committee, People's Council, People's Committee, and Vietnam Fatherland Front Committee of Phu Cat district solemnly held a ceremony to celebrate 190 years of the name of Phu Cat district (1832-2022). The program is sponsored by Halcom Vietnam Joint Stock Company and Central Wind Power Joint Stock Company.
Attending the celebration were: Mr. Ho Quoc Dung, Member of the Party Central Committee, Secretary of the Binh Dinh Provincial Party Committee, Mr. Le Kim Toan, Standing Deputy Secretary of the Provincial Party Committee, Head of the Binh Dinh Provincial National Assembly Delegation; revolutionary veterans, Vietnamese Heroic Mothers and a large number of officials and people of Phu Cat district… This is an opportunity to honor and spread the glorious historical, cultural and revolutionary values of Phu Cat homeland, as well as strengthen the motivation and the determination to consolidate socio-economic development. As an investor for the local projects, Halcom Vietnam Joint Stock Company and its subsidiary, Central Wind Power Joint Stock Company, has sent a sponsorship gift for the organizing committee, sharing the spirit of joy, excitement of the entire Phu Cat district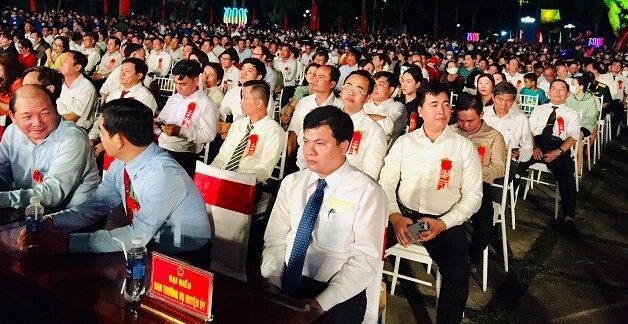 From a purely agricultural district, with a low starting point, Phu Cat has now developed an increasingly solid socio-economic foundation on all fronts. The appearance of urban and rural areas is increasingly civilized and modern. Phu Cat district was recognized to meet the new rural standard in 2020 by the Prime Minister. "The achievements are very important, as they create a solid premise and a great motivation for Phu Cat together with other localities to write heroic pages of history, creating achievements under the name Phu Cat in the new period…", Secretary of Phu Cat District Party Committee Do Van Ngo emphasized. The Party committee, government, people and army of Phu Cat district with new thinking, new vision and new determination will continue to uphold the spirit of solidarity, initiative, creativity, overcome difficulties and challenges, contributing to the rapid and sustainable growth of Phu Cat district.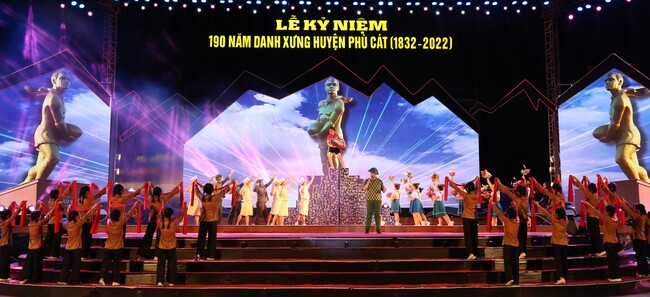 As the investor of Phuong Mai 3 Wind Power project that has been put into operation in Phu Cat district, Binh Dinh province, Halcom Vietnam Joint Stock Company and Central Wind Power Joint Stock Company have made significant contributions to the general development of the province. The water supply system project of Nhon Hoi Economic Zone, after the upcoming completion of construction, will contribute to promoting economic, social and infrastructure development, and attracting investors to the economic zone, creating jobs and increasing revenue for the local budget; address the urgent needs of water use in the project areas.
News and photo source: Binh Dinh Provincial People's Committee Newspaper