On the afternoon of September 26, within the framework of the 2022 Horasis India Meeting, the plenary session "Ensuring growth via sustainable development" took place under the hosting of Mr. Pranjal Sharma, the contributing editor of Business Standard, India. Speakers attending the plenary session were Mr. Nguyen Quang Huan, Chairman of the BOD of Halcom Vietnam (Vietnam); Mr. Vinod Sekhar, Chairman and Group CEO of Petra Group (Malaysia); Mr. Vishnu Narayan, Director of Ceyenar Chemicals (India); Mr. Claude Béglé, Chairman of SymbioSwiss (Switzerland).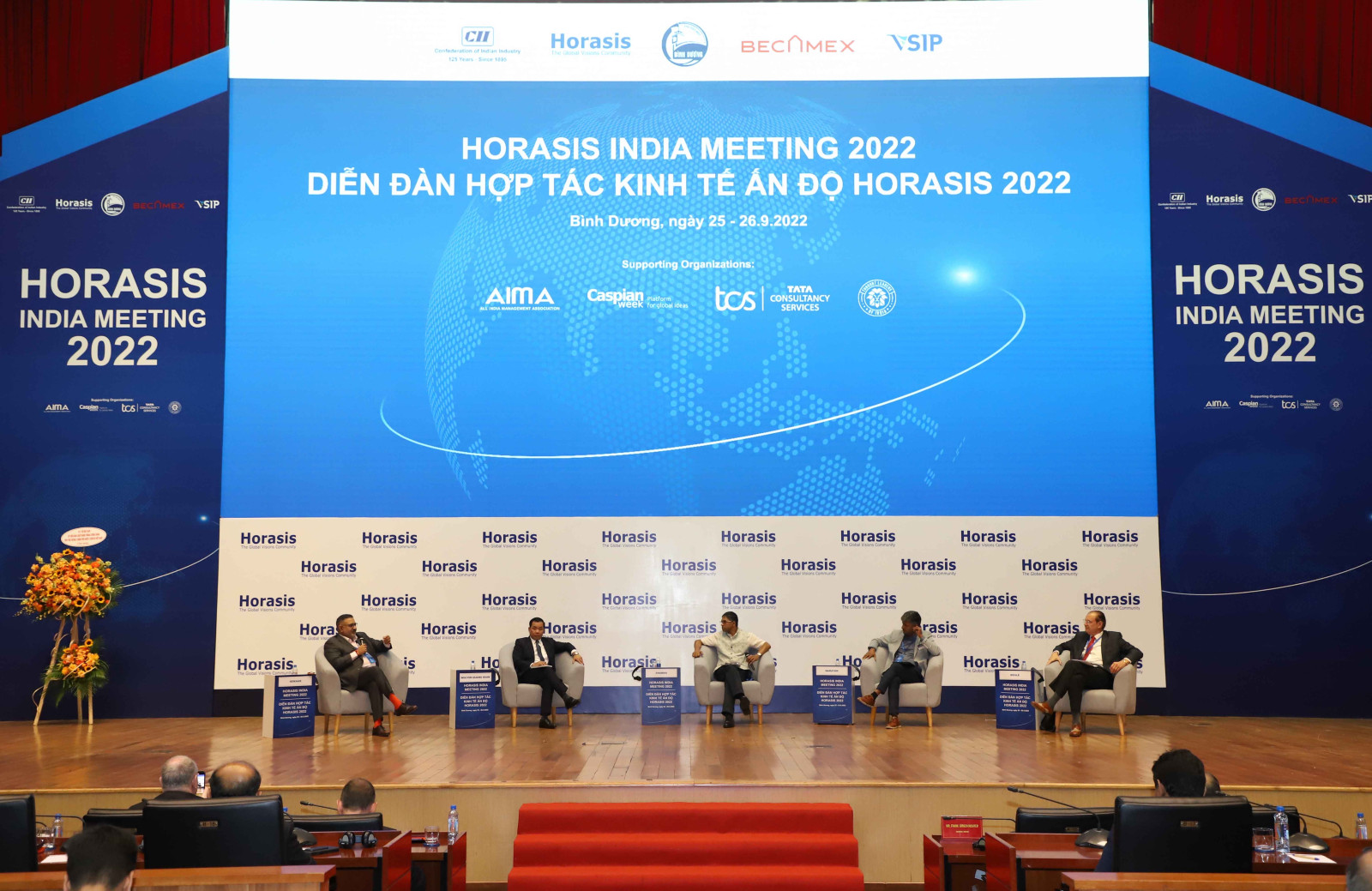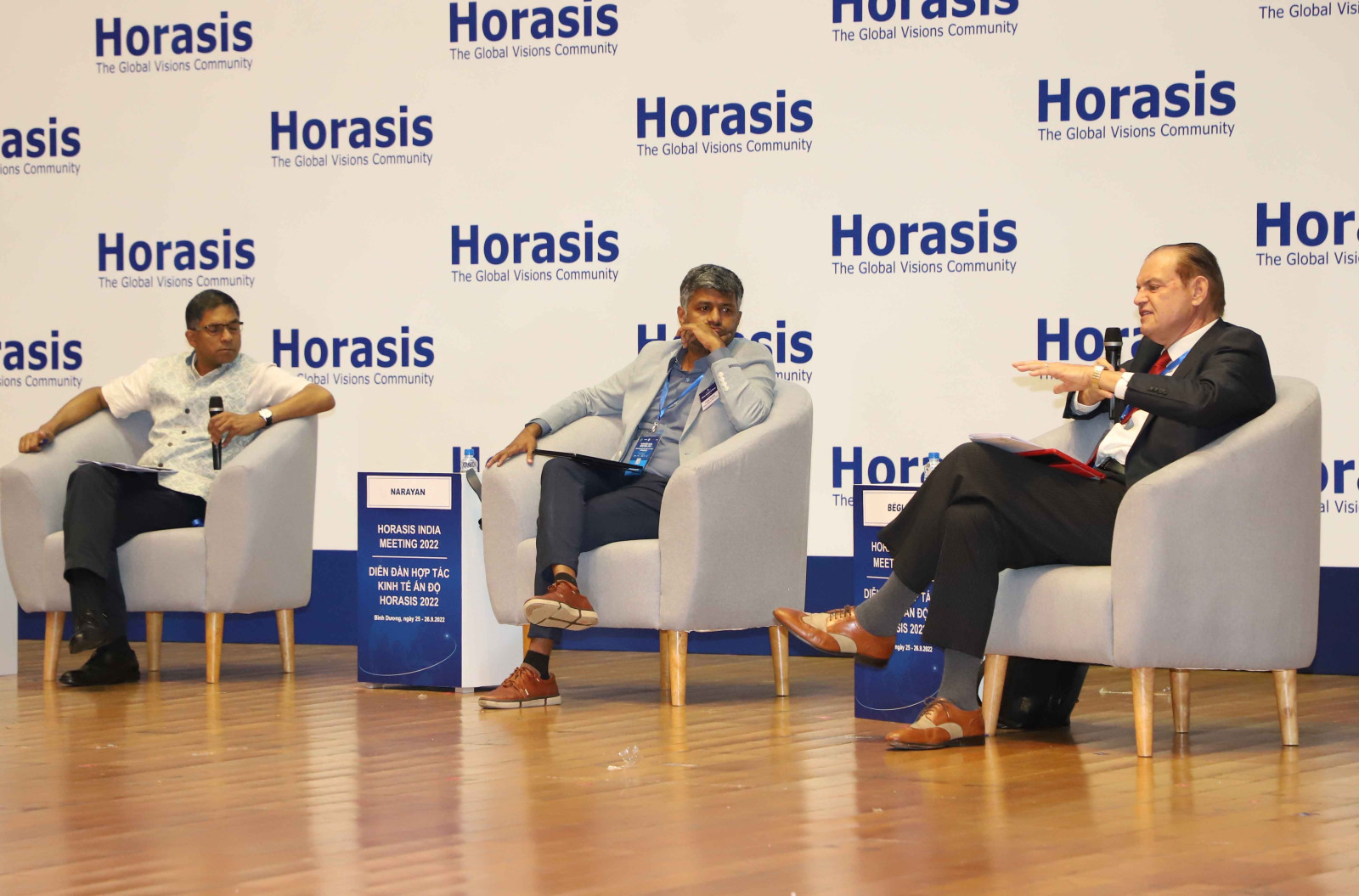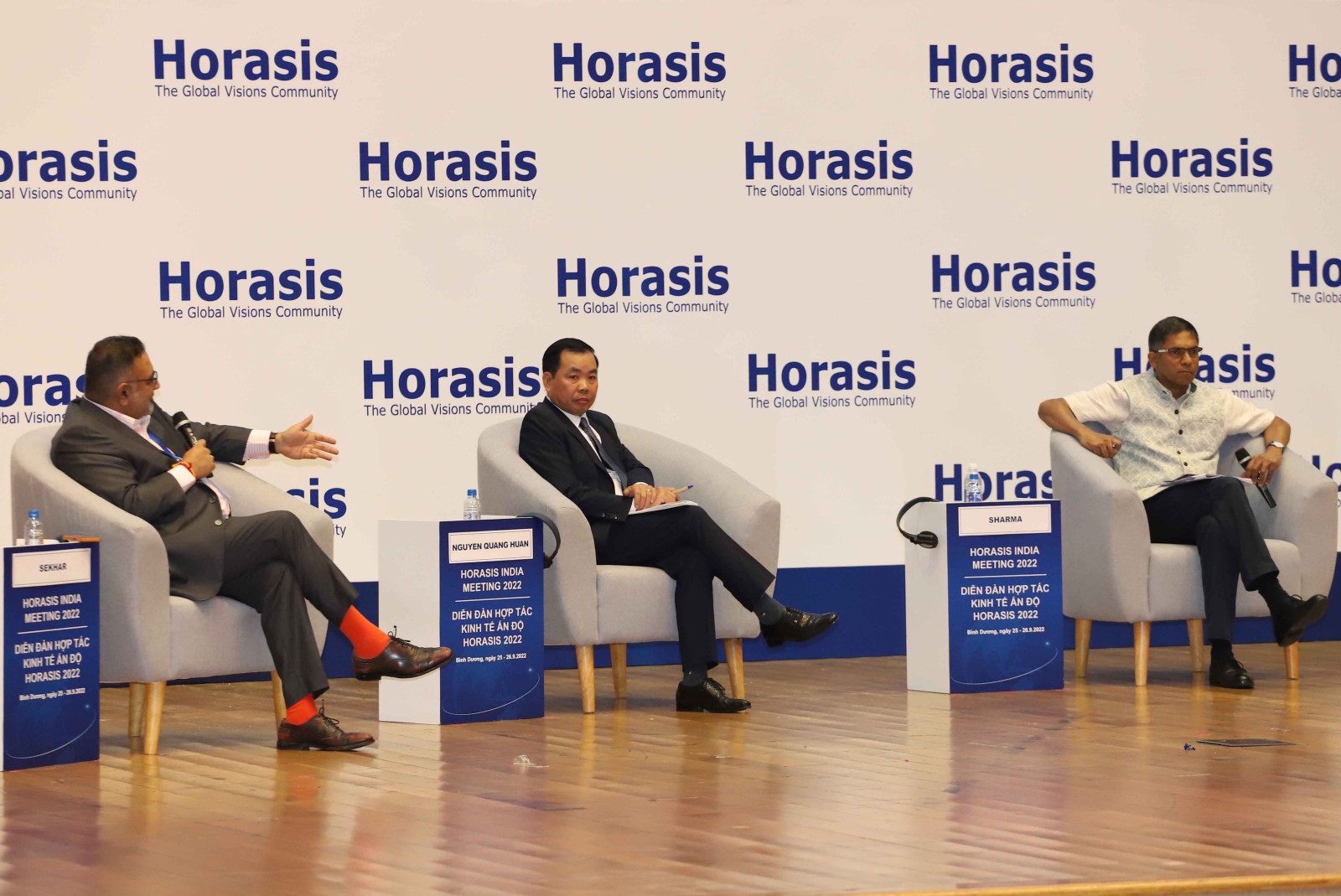 From the speakers' perspectives, economic growth must go along with an equally high rate of poverty reduction and the realization of the agreed sustainable development goals. In Vietnam and India, poverty reduction planning starts at a low base, but digitization, especially agriculture, is driving rapid growth.
At the plenary session, the discussion topic involved: How to include more difficult-to-reach people like farmers with access to digitization; How to transfer them from rural to commercial poverty and then upwards; Which economic development model will allow for the greatest inclusive growth?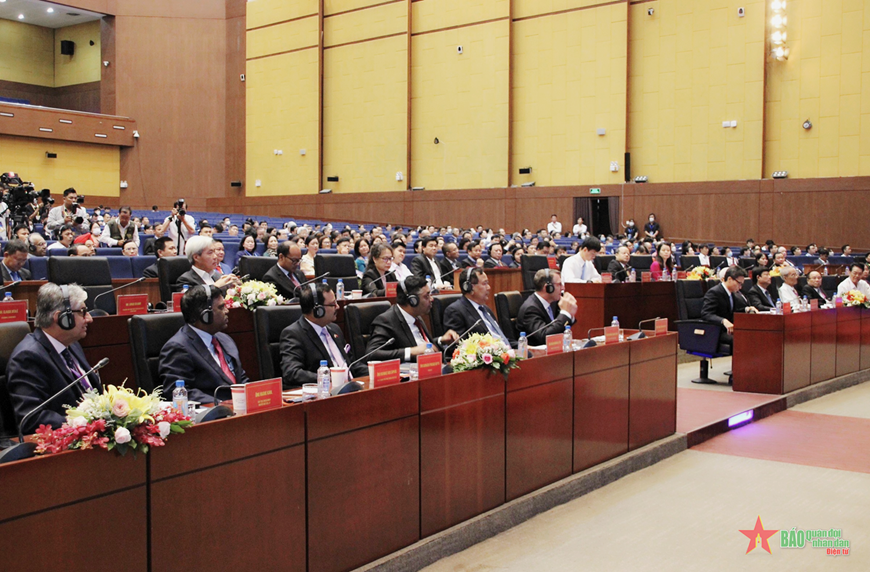 Mr. Nguyen Quang Huan shared, Vietnam prioritizes the philosophy of "Leave no one behind", pursues a sustainable development strategy, learns from many developed countries, and cares about the social environment. It is necessary to upgrade the life quality in rural areas; and at the same time, come up with a truly global, forward-looking solution.
Talking about political views and changing mindsets, according to speaker Vishnu Narayan, India is a country with high development rate, and in order to achieve a sustainable development environment, all people must adapt to this rapid speed. Thus, India needs a suitable model.
The Horasis India Meeting 2022 is jointly organized by the People's Committee of Binh Duong Province, the international organization Horasis, the Confederation of Indian Industry, and the Becamex IDC Corporation, including plenary sessions & parallel discussion sessions. Speakers and experts meet and discuss common concerns such as: Global mobility, economic development issues, artificial intelligence, manufacturing, smart energy, scientific development learning technology, innovation and international integration, linking the development of business with innovation and continuous educational development… Thereby, jointly find solutions to move towards a sustainable future.
News and image sources: