Environmental and urban sanitation are confronting a variety of challenges, especially waste and wastewater, which has caused severe water pollution, soil pollution and greenhouse gas emissions. At the afternoon session on March 16, many National Assembly deputies were interested in questioning the Minister of Natural Resources and Environment (MONRE) about wastewater and domestic waste treatment, as well as investment solutions to build treatment plants in their localities.
According to National Assembly deputy Nguyen Quang Huan, currently only 15% of urban wastewater can be treated whileour target is 70% by 2030. As regards to domestic waste, the whole country is releasing about 60 thousand tons per year, 70% of which is mainly treated by polluted landfilling.
From this fact, deputy Nguyen Quang Huan questioned the Minister of MONRE about the Ministry's measures to advise the Government in achieving wastewater treatment target as well as to implement solid waste disposal and restore existing landfill sites.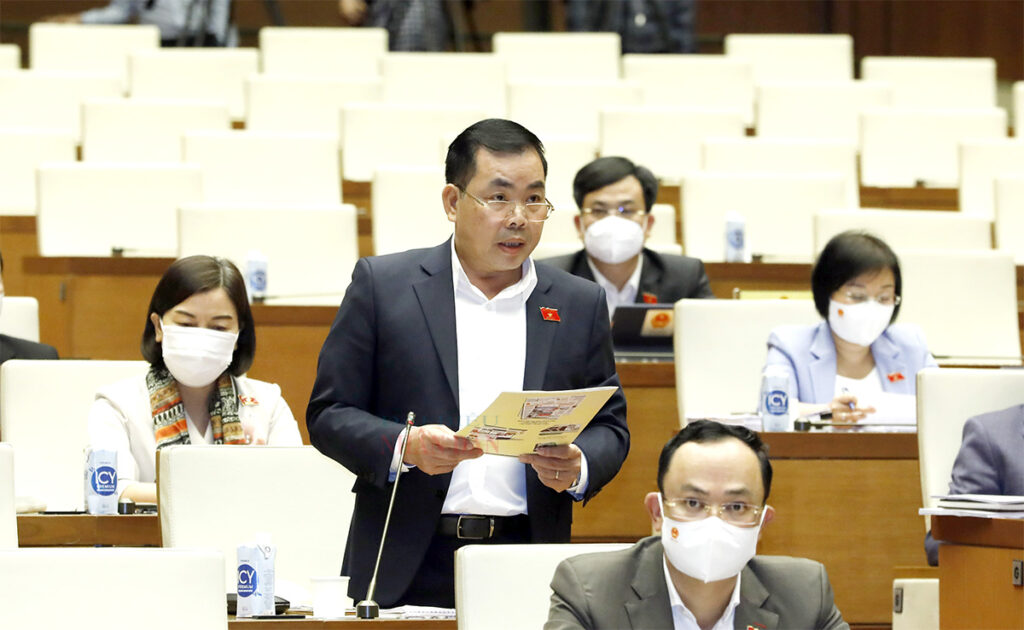 In response to his questions, Minister of MONRE Tran Hong Ha said that the Ministry would focus on effectively recycling and reusing instead of unhygienically burying in terms of solid waste treatment. From the technological aspect, the Ministry will review and evaluate all waste treatment centres in 2022, thereby better understanding the current environment situation across the country and will announce the suitable technologies for localities to proactively choose. Any technology applied will be in the direction of recycling, reusing and turning waste into energy. The locality will be instructed and will choose an appropriate treatment method to convert waste into fertilizer, biogas or electricity, etc.
According to the Minister, another important issue is the public responsibility, the policy mechanism, the financial mechanism and that the waste treatment must be privatized. The regulation mentioned that the relevant services can take into account the public contribution, while the Government will be responsible for further supporting to make it a service industry with prioritized and preferential policies.
Regarding the current wastewater problem, the Minister stated, wastewater and solid waste treatment centres must be considered as public service centres and the Government must provide the premises. Technology is to be selected through planning and the bidding and auction mechanisms will be established accordingly, and the Government must provide initial support to guarantee that the wastewater treatment can attract investment from enterprises.