On September 12, 2022, representatives of Military Commercial Joint Stock Bank (MBBank) – Hue Head Office and branch had a meeting and field appraisal for Nhon Hoi EZ Water Supply System project in Binh Dinh to finance the capital loan for the project.
As "the typical bank for green credit", MBBank has always actively supported small and medium-sized enterprises, especially those operating in the field of renewable energy. Welcoming the delegation were Mr. Vo Tien Dung – Deputy General Director and representatives of Finance and Accounting Department from Halcom Vietnam Joint Stock Company.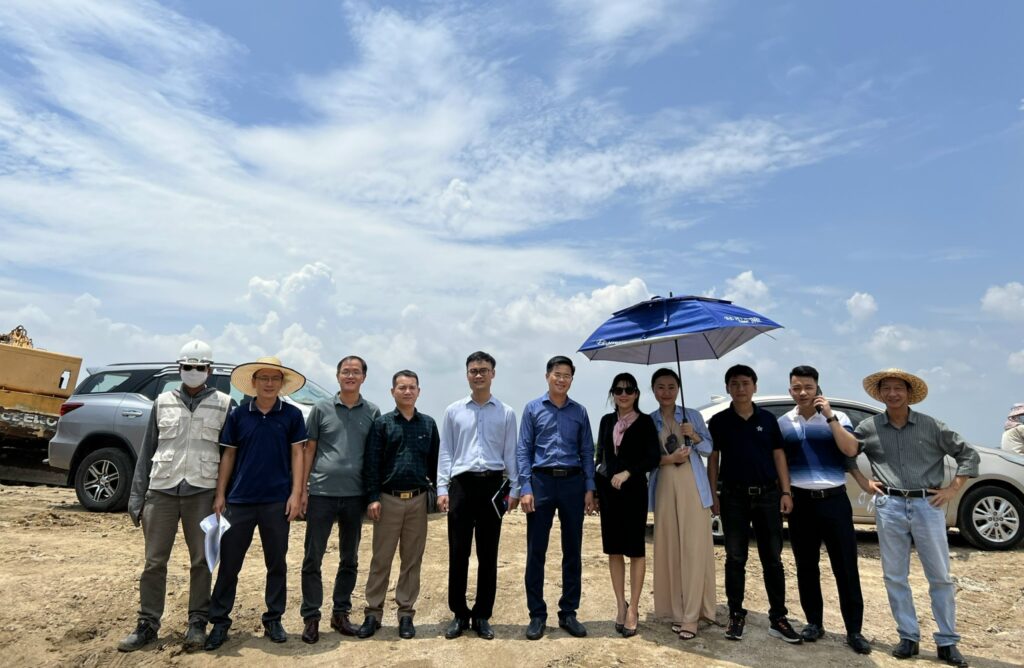 The Nhon Hoi EZ Water Supply System Project is invested by Halcom Vietnam Joint Stock Company with a total investment of 1,140 billion VND, with an area of ​​over 25 hectares, and the area of ​​phase 1 (for the water plant) is about 1.57 ha. The project scale includes 3 phases: Phase 1 (2022-2023) – capacity 10,000 m3/day; Phase 2 (2023-2025) – increase capacity to 20,000 m3/day; and Phase 3 (2026-2030) – increasing capacity to 50,000 m3/day.
The project will harness the surface water of Dai An river, a tributary of Kon river, which has a basin of more than 3,000 km2, 178 km long with abundant water reserves to meet the demand for water exploitation for the project. Clean water treatment technology ensures the output meets the QCVN 02:2009/BYT standard on domestic water quality proposed by Finnish leading experts on clean water. The project is approved with an environmental monitoring program to ensure the supervision of environmental standards based on the approved EIA report.
The water supply system of Nhon Hoi Economic Zone (phase 1) has entered the construction phase from the second quarter of 2022 after completing the preparation and kickoff procedures. The project is planned to reach COD at the second quarter of 2023, supplying water for industrial, commercial and service purposes for the entire economic zone, meeting the development planning to form large-scale eco-tourism zones, centralized urban residential area, and at the same time contribute to accelerate the realization of the general plan of Nhon Hoi economic zone, the construction master plan of Quy Nhon city and its vicinity until 2035, with the approved vision to the year 2050.