According to the Resolution of Halcom Vietnam Board of Directors published on 29 April, 2020, Mr.Saurabh Mathur officially hold the position of Chief Executive Officer of Halcom Vietnam from 1 May, 2020, term 2020–2023.
Mr.Saurabh Mathur, born in India, owning a very strong background in finance and management, has gained over 20-year experiences widely ranging in mining, oil & gas, manufacturing and service sectors at multiple international locations – 6 years in South East Asia, 6 years in India and 10 years in the UAE. He started working at Halcom Vietnam in April, 2018 as the Chief Financial Officer, and with his expertise in fund raising, financial & strategic planning, he has dedicated efforts in the success of Halcom Vietnam's first renewable energy project – Phuong Mai 3 Wind Power Plant in Binh Dinh province, and the company management as well. He then became the Chief Operation Officer in January, 2019 and hold the position of acting CEO from August, 2019.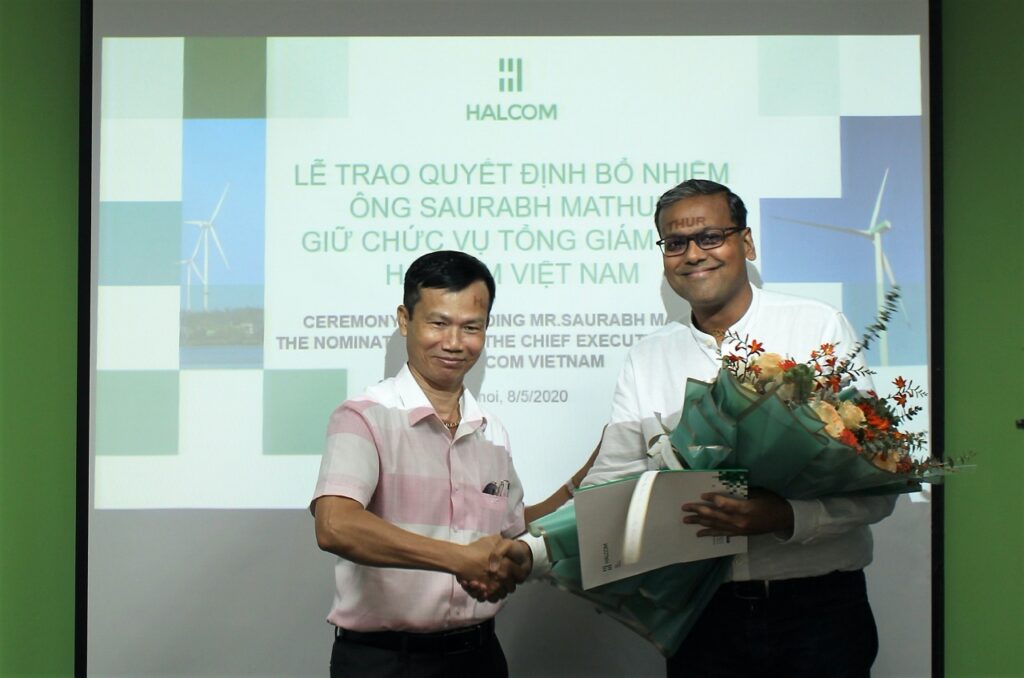 At the ceremony of awarding the CEO nomination on 8 May, 2020 at Halcom head office, Mr. Nguyen Quang Huan, President of Halcom Vietnam, gave thanks to Mr.Saurabh Mathur for his great efforts and success so far, and strongly expressed the Board of Directors' belief that Mr.Saurabh Mathur will continuously utilize his strong knowledge and experiences in enhancing an optimal way of working and leading the company to reach out to the international markets.