According to experts, even if the Power Development Plan VIII has been authorized, there are still numerous flaws, and more solutions are needed to assure energy security and socio-economic development.
Power planning VIII aims to address existing inadequacies as well as follow Vietnam's commitments at COP26 to "achieve zero net emissions" by 2050.
Within more than a year, more than 20 meetings have been taken place to develop and appraise Power Development Plan VIII. The Government Standing Committee also reached a conclusion on the draft Power Development Plan VIII with many significant directives.
Although Power Development Planning VIII has been approved, many shortcomings still exist
Accordingly, Power Development Plan VIII has had major alterations in the draft plan since the first edition (March 2021). Basically, the opinions are in high agreement with the Government's views, orientations and directives on the principle of prioritizing the interests of our nation and people first, in order to firmly ensure energy security; optimize the overall efficiency of the economy, maintain electricity prices at the lowest level and in line with people's ability. Meanwhile, it must ensure to fulfill Vietnam's strong commitments to the international community on emission reduction and environmental protection.
Our experts also said that, nevertheless, the implementation of this Development Plan will face many difficulties and shortcomings. Mr. Nguyen Van Thinh, Chairman of Binh Thuan Wind and Solar Power Association, said that although the Power Development Plan VIII has been approved, there are still challenges. The first is the price and the supply of conventional fuel are currently unstable. The second is the pressure on "Net Zero" that the Prime Minister has committed, which includes the large proportion of renewable energy, which is a challenge for the transmission line system in Vietnam. In addition, the issues related to compensation for power transmission lines, land acquisition and site clearance have not been resolved and are increasingly complicated. "The 'conflicts' from project investors and people in the past is a conundrum about compensation for site clearance for wind power projects," said Mr. Thinh.
According to National Assembly deputy Nguyen Quang Huan, member of the Science, Technology and Environment Committee of the National Assembly; Vice President of Vietnam Association for Clean Water and Environment; Chairman of the Board of Directors of Halcom Vietnam, the current power plan VIII has made certain progress compared to the March 2021 version. However, a lot of concretization is needed in order to do it. For example, it appears that increasing the share of renewable energy (RE) in the total electricity supply seems has been successful. However, renewable energy generation is not consistent and EVN is having trouble receiving power source.
From the above issues, National Assembly deputy Nguyen Quang Huan stated that at present, there are still many problems to be solved. The first is to increase the electricity rate. Second, the installed capacity may be large, but how much is the effective capacity? Because of renewable energy alone, a solar power plant can reach 100MW, but it can only work for 6.7 hours during the day, how much is its actual generation on the grid? In addition, at present, renewable energy accounts for 25% of installed capacity, but the actual proportion of grid generation is only 6-8%. Therefore, it is necessary to study carefully instead of confusing the installed capacity with the power source from the consumed load, which is incorrect.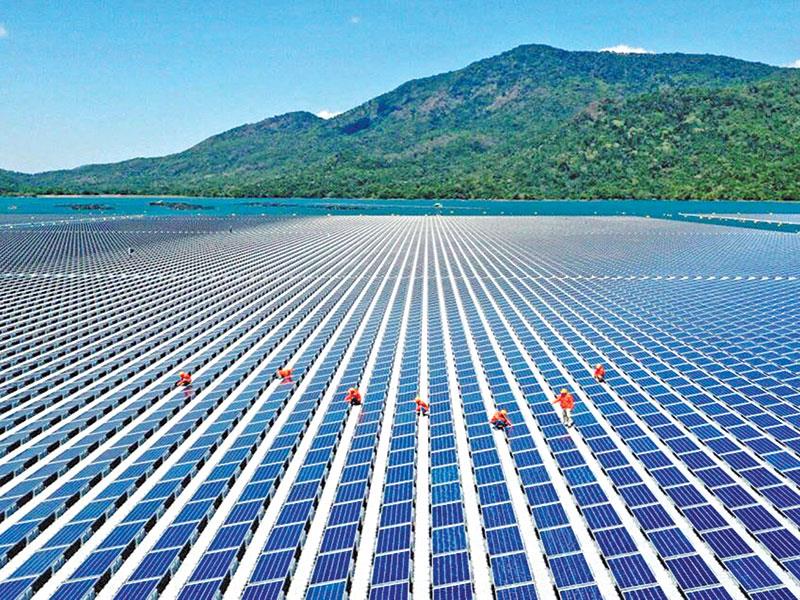 Third, the reserve capacity in the event of the plant failure and the line breakdown must still ensure energy security. Therefore, we must consider if that reserve is safe enough, or if it is all about reaching the high share of RE, to achieve the net emission target of "zero" by 2050 while ignoring the actual situation and electricity demand.
Fourth, currently, the import of electricity is about 5GW and by 2030, there will be only 7GW for offshore wind power development. Therefore, we are still dependent on foreign countries to a certain extent without thinking about long-term development. Currently, to meet the electricity supply, Vietnam can import electricity with low prices in the next 1-2 years, but how about the following years, which is questionable to Mr. Huan.
Moreover, currently we are concerned that offshore wind power development with high total investment will not develop stably, while the new technology, Green Hydrogen or Green Ammonia fuel technology has not been launched or commercialized yet, so we are just "importing". Thus, the plan for long-term energy security for the country has not been taken into account. Because in order to ensure energy security, foreign imports must be minimized. Moreover, wind power and solar power in Vietnam have the obstacle of inconsistent generation. Therefore, we have to improve the power grid, apply technology, calculate the compensatory charge… to take advantage of this energy source.
As Germany has applied this strategy and brought the share of renewable energy up very high. They strive to develop an area with 100% renewable energy by 2030, from which they can realize Net Zero in the future. Vietnam is still taking cautious steps, and it is a smart idea to stop developing more coal power by 2030. In particular, Plan VIII has presented the scenario is instead of coal power, but the input source will use other sources such as gas and ammonia, etc. to ensure energy security.
What solutions are beneficial for both EVN and RE investors?
In order for renewable energy in Vietnam to continue to develop and contribute to the economic and social development, experts have given many opinions. Mr. Nguyen Van Thinh said that in order to balance the benefits of Vietnam Electricity (EVN) and RE investors, it is necessary for all parties to cooperate. Accordingly, the electricity price must be reasonable for both EVN and RE investors, to make it a win-win situation. Currently, the purchase price of renewable energy is higher than the average selling price, so the RE investors are not pleased while EVN still suffers a loss. Second, there must be a network connection of the regional countries. Otherwise, it will not be possible to completely consume the large amount of current RE electricity.
According to Mr. Nguyen Quang Huan, currently in the world, there are many solutions that have been proposed by experts, but not mentioned in the Power Development Plan VIII. It is increasing reception capacity by using a smart grid instead of conventional grid as it is now. According to foreign experts, if smart grids are brought into application, the grid's reception capacity will increase by about 4% when regulated by an automatic system. When the grid's reception capacity increases, we will be able to receive more amount of renewable energy such as solar power, wind power. With our current operations system, developing renewable energy is not feasible, because the maximum capacity sometimes exceeds the grid capacity. However, if the grid reception capacity is increased, the electricity supply can be received. Thermal power from coal and liquefied natural gas can be the back up resources for night time or low efficiency period.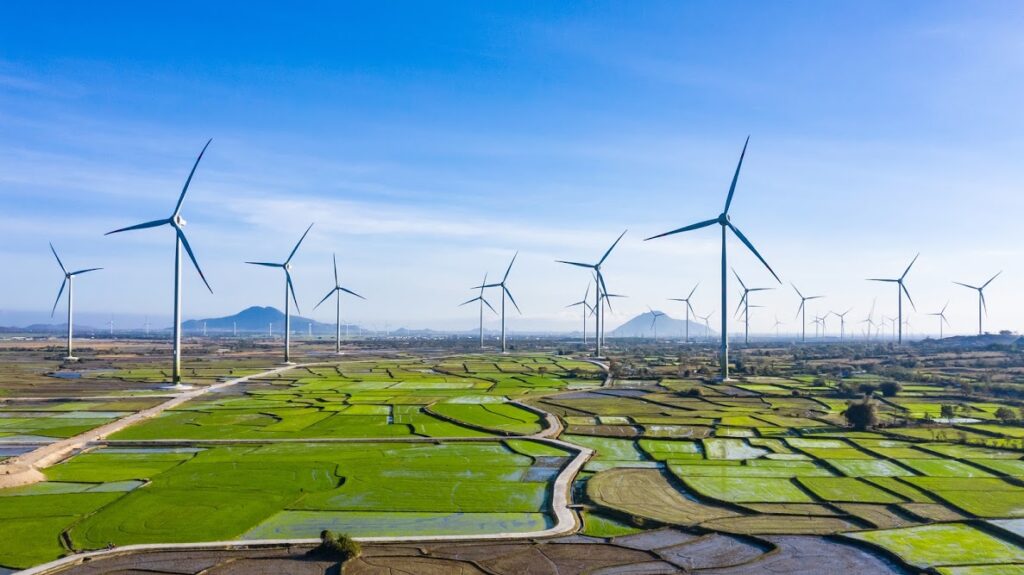 Vietnam also needs to research on technology solutions that other countries have applied. For example, there are several types of solar thermal power generating electricity at night in the world. Accordingly, this solution will reduce the electricity load at peak times, and electricity will not generated to the grid, but stored by thermoelectric instead of photovoltaic technology. The world has progressed to that technology so we can also consider commercialization. Moreover, Vietnam can also research into hydrogen. Solar power, including rooftop solar power, instead of generating electricity on the grid, can produce Hydrogen for export.
In addition, Vietnam can also carry out the study on selling electricity directly to consumers. In fact, the Ministry of Industry and Trade has also "prepared" but not yet issued a policy for electricity producers to sell electricity on site. If this solution is implemented, it will reduce power generation to the grid, especially the North-South 500kV transmission line. Moreover, with the on-site selling mechanism, electricity can be consumed in the North, Central, and South at the agreed price, etc.
When the Draft Power Development Plan VIII was approved, some businesses also made recommendations for "unfinished" wind power projects after the Ministry of Industry and Trade decided not to extend the FiT price for these wind power projects.
There will be the resolution for projects that are in progress and have not yet been put into commercial operation before November 1, 2021, based on an agreement between the project owner and the electricity buyer, EVN.
Mr. Vu An Minh, Director of Huong Linh 7 and 8 Wind Power Joint Stock Company suggested that the Government and the Ministry of Industry and Trade clearly distinguish the priority mechanism for projects that have been completed or partially put into commercial operation before October 31, 2021; along with the projects that are still under construction or have just started construction after October 31, 2021. The actual transition projects including 16 projects with a total capacity of 1080MW ready to go on-grid from October 31, 2021 had to be cancelled because they did not keep up with COD. It is a waste for enterprises, our state and society. It is urgent to have an good preferential price mechanism for these projects so that EVN can increase the grid capacity immediately."
Source: Vietnam Business Forum