In the morning of November 1 and 2, 2021 in Hau Giang, the Provincial Women's Union held a ceremony to hand over shelter-home to members of the Women's Union living in difficulties in Nga Bay city and Vi Tan commune, Vi Thanh city. Construction expense was donated by Halcom Vietnam JSC.
At the occasion, representatives from the province and city's Women's Unions, the commune's Party Committee, and the sponsor Halcom Vietnam were present.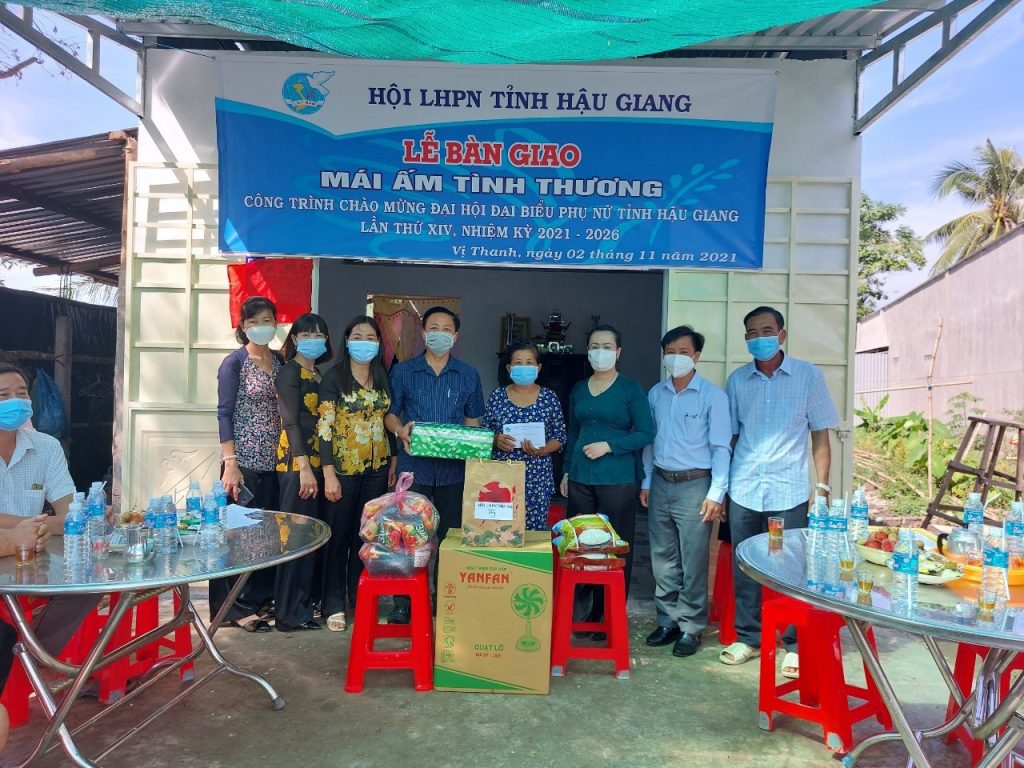 This is a practical act to help families of members of the Women's Union have a stable place to live in order to focus on working, supporting family, and step by step getting out of poverty sustainably.
These are 2 over 5 total shelters sponsored by Halcom Vietnam at the rate of 250M dong (June 2021) in order to support poor households with extremely living difficulties in the province. The 3 remaining shelters are expected to be completed and handed over in December 2021.
Hau Giang still has a large proportion of poor and near poor households, policy family, people who contributed to the Revolution, disabled children and orphans who need support. Besides doing investment that contribute to economic development and provincial budget via Hau Giang Solar Power Project (by VKT-Hoa An Solar Power member company as the project company), Halcom Vietnam always participate in CSR in the province area. The shelters shall be construction commenced and completed in 2021.
As the pioneer in investment and urban-infrastructure consulting, Halcom Vietnam regularly accompany the Vietnam Fatherland Front Committee in the movement "The country for the poor – Noone is left behind" to support policy family, poor households, poor areas, compatriots who suffer from disasters or live in areas with concentrated ethnic minorities.
News releases: