NEWS
On July 30, 2021, Halcom Vietnam JSC. donated 20,000 rapid test kits with the value of nearly 2 billion VND to Bau Bang district, Binh Duong province for the sake of prevention and control of Covid-19.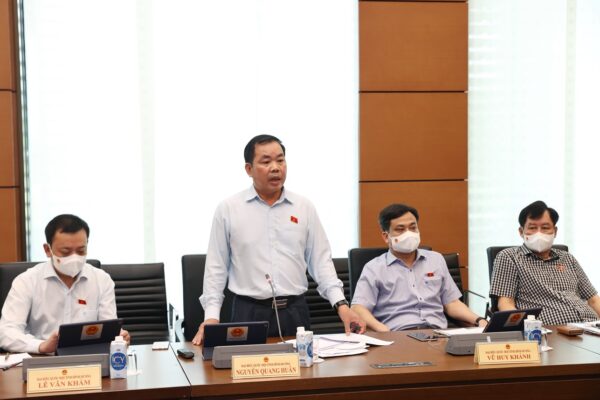 During the first session, the 15th National Assembly from July 20 to 28, 2021 in Hanoi, the Science, Technology and Environment Committee held the first plenary session with the participation of the Party Central Committee member, National Assembly Vice Chairman Nguyen Duc Hai and the discussion session with the participation of Prime Minister Pham Minh Chinh, Deputy Prime Minister Pham Binh Minh, Vice President Vo Thi Anh Xuan.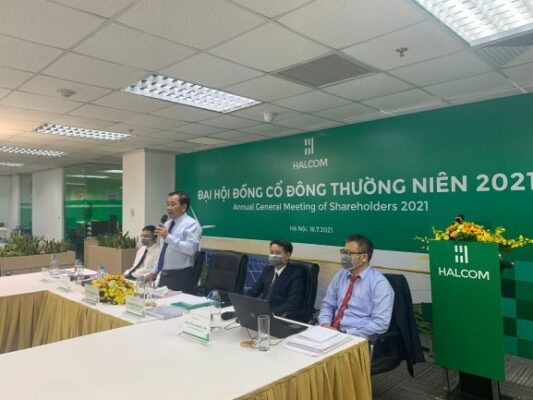 Halcom Vietnam JSC (stock code: HID) successfully held the Annual General Meeting of Shareholders (AGM) in 2021 with the support of technology via the electronic voting system of the Vietnam Securities Depository Center on July 15, 2021 and a virtual meeting on July 18, 2021 with the attendance of the Board of Directors (BOD), the Board of Management, the Internal Audit Committee and shareholders.
ABOUT US
Halcom Vietnam, a Vietnamese enterprise founded in 2001, has gradually affirmed the position and role in the field of Investment and Consultancy in Urban and Infrastructure Development. Halcom focuses its investment on renewable energy, water supply, sewerage & solid waste management and transport, and has conducted over 200 consulting services, most of all are ODA projects financed by international organizations such as the World Bank (WB), Asian Development Bank (ADB), Japanese International Cooperation Agency (JICA), Ministry of Foreign Affairs of Finland, in around 50 cities and provinces nationwide.
With the unique business philosophy "Profits should not be pursued by all means", Halcom Vietnam aims to be a leading group of sustainable development in urban and infrastructure sectors in Southeast Asia, committing sustainable benefits to the community and society with transparency and innovation.
PARTNERS