30/03/2020
Posted by:

PR & Marketing

Category:

Our responsibility
In the context of COVID-19 pandemic, Earth Hour 2020 in Vietnam, as in most countries worldwide, could not be organized with exciting events like previous years, was mainly online campaigns. Eventhough, the event was participated by a large number of people and businesses. In an hour of switching off (from 20:30 to 21:30, March 28, 2020), an electricity output of 436,000 kWh was saved in Vietnam (equivalent to the amount of about 812.9 million) (*).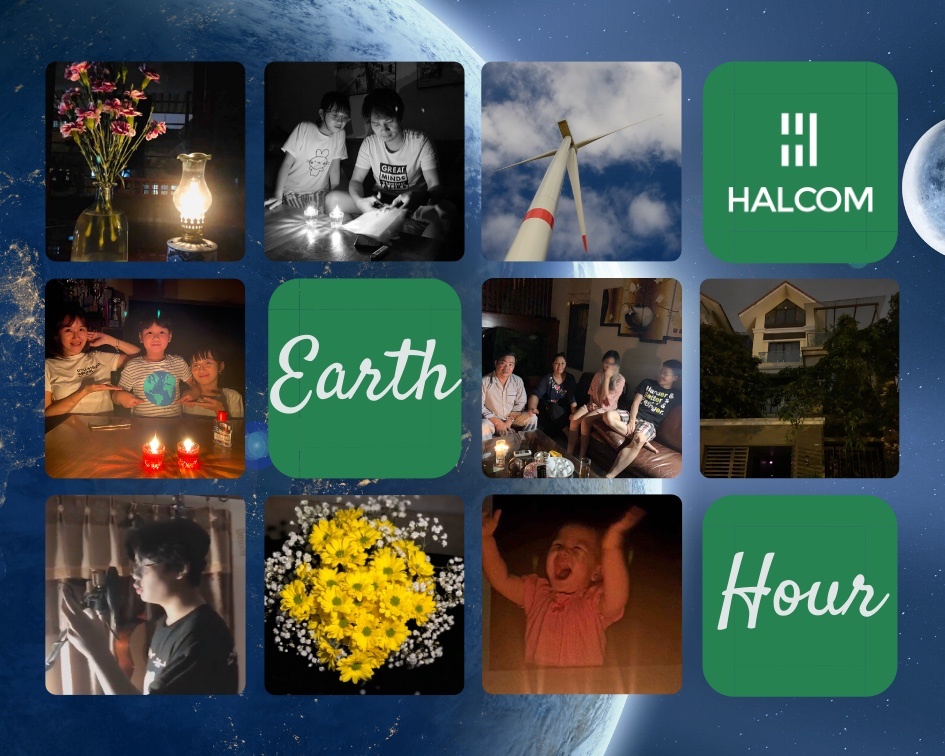 Earth Hour (Earth Hour) is an annual international event, by the World Wildlife Fund, calling people around the world for action – turning off electricity and unnecessary electrical equipment for one hour (20:30 – 21:30, local time) on the last Saturday of March every year, aiming to save energy & protect the environment. The program was initiated in Sydney (Australia) in 2007, and has so far participated by over 180 countries. Vietnam has participated in Earth Hour continuously since 2009, in 63 cities and provinces across the country.
Earth Hour calls for organizations and individuals to work together to contribute and promote initiatives in changing consumer behavior such as saving energy, limiting the use of plastic, and saying no to wildlife consumption, etc., joining hands with the international community to better implement the goals of coping with climate change and protect the green planet. Taking place in the context of COVID-19 pandemic this year, in Vietnam, as well as many other places worldwide, Earth Hour 2020 was organized online instead of big-scale events.
Working at a renewable energy company which commits for a sustainable development, Halcom Vietnam employees joined Earth Hour through a switch-off hour.
(*) Data source: EVN