At the end of March, 2020, Halcom Vietnam JSC., the project owner of Phuong Mai 3 wind power plant at Nhon Hoi economic zone (Binh Dinh province) has finally completed the plant hand-over and testing, achieved the COD by the first quarter of 2020.
Phuong Mai 3 Wind Power Plant includes 6 turbines (capacity of 3.45MW per turbine) with the height of 114 meters, 132-meter rotor diameter in the total area of 122 ha. Siemens Gamesa Renewable Energy (a European corporation) is the contractor providing wind turbines, operation and maintenance services for the project. The project was taken over by CWP in 2017, after completing legal documents, site clearance and supporting work, key construction items started in 2018. In January, 2020, the 110kV substation was completely energized, each turbine was tested and integrated into the national electrical grid. The plant has reached the COD for all 6 turbines by now after required testing procedure.
With the total capacity of 21 MW, Phuong Mai 3 wind power plant will supply over 70 million kwh to the national electrical grid per year, reduce the emission of 50,000 tons of CO2 per year, and achieve the estimated annual revenue of 140 billion dongs. This is the first wind farm operation in Binh Dinh province.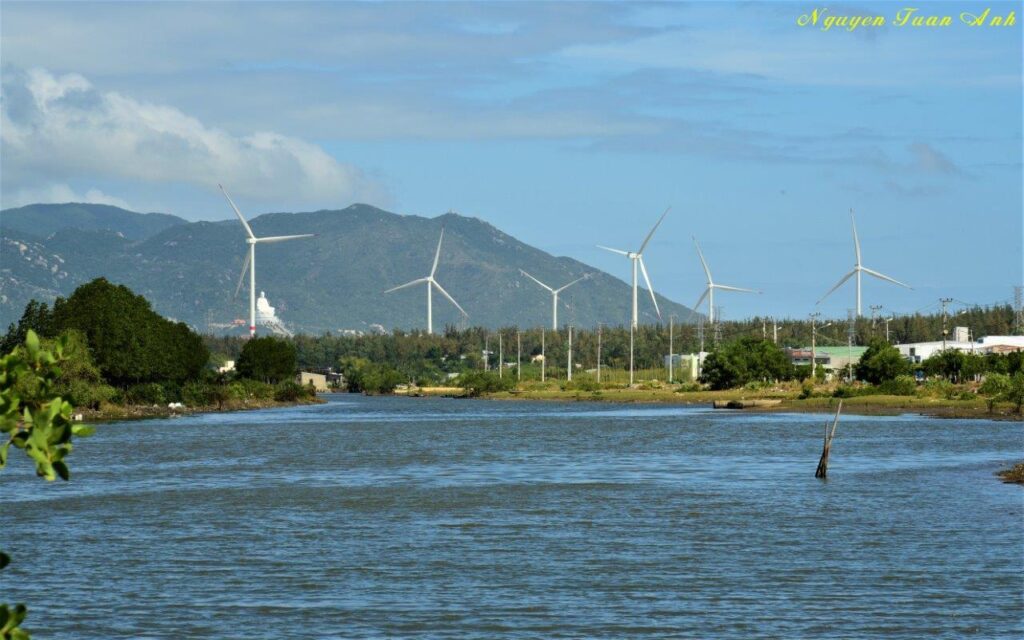 Mr. Nguyen Duc Quyet, General Director of CWP, said, "When starting the project, we have committed to Binh Dinh leaders to put the plant into operation after 2 years. On that basis, we have worked out detailed plans with contractors to identify each construction milestones and fulfill our commitment. Besides our strong efforts, the timely leadership from Binh Dinh People's Council, People's Committee, as well as the continuous support from Binh Dinh Economic Zone Administration and local authorities help us complete the plant construction on time as planned. In early 2020, 6 turbines were put into operation, and the project has been fully completed by now. We feel so glad to have completed the project by the occasion of the 45th anniversary of Binh Dinh Liberation Day – 31 March. This is a clean energy source contributing to the electricity supply which faces serious shortage not only in the province in particular, but also in Vietnam in general."
Phuong Mai 3 is the first renewable energy project of Halcom Vietnam with professional investment, consulted and constructed by international leading contractors. The plant was financed by Bank of Investment and Development of Vietnam (BIDV) – Cau Giay. This is also proudly the second project in Vietnam that was financed by export credit (financed by Landesbank Baden-Württemberg – the 4th biggest bank in Germany), enhancing the project financial effectiveness and international co-operation.