Hau Giang, January 3, 2020 – On the occasion of Tet festival, President of Vietnam Fatherland Front Central Committee (VFFCC) Mr. Tran Thanh Man visited, offered the best wishes and presented gifts to state welfare beneficiaries and poor households in Thanh Xuan commune, Chau Thanh A district. Accompanying in the visit are provincial leaders including Party Secretary Mr. Lu Van Hung, Permanent Vice President Mr. Dong Van Thanh, President of Hau Giang VFFCC Ms. Thai Thu Xuong, representatives of Ho Chi Minh city VFFCC, leaders of Chau Thanh A district, and sponsors including Halcom Vietnam. Mr. Nguyen Quang Huan, President of Halcom Vietnam, joined the visit.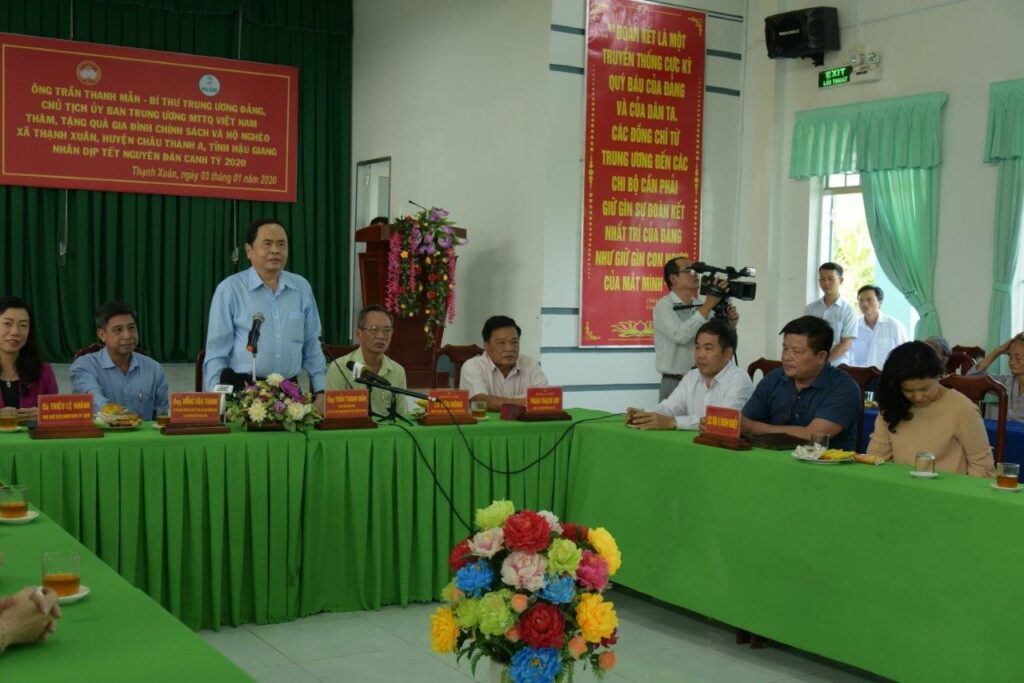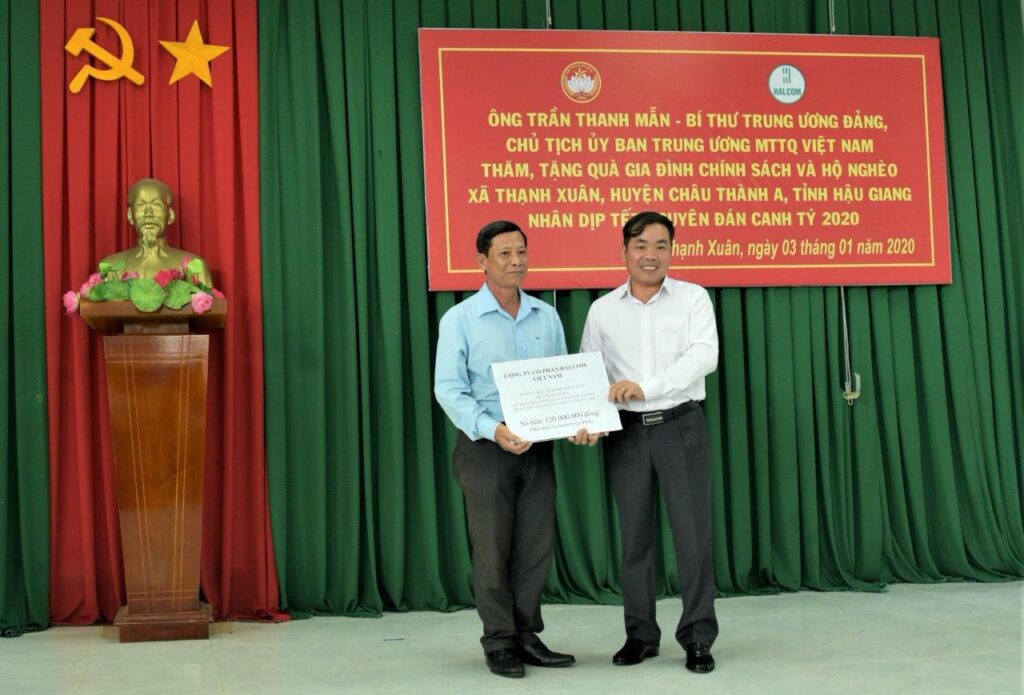 "In 2019, the nation's socio-economic development is booming, people's lives have been improved, the national poverty rate in general is 4.32% and in Hau Giang province particular is below 5%. In the coming time, the provincial leaders, authorities and organizations continue to take care of state welfare beneficiary and poor households, especially those in difficult living situations, giving conditions for families to rise up in life.", President Tran Thanh Man said.
During the visit, Mr. Nguyen Quang Huan, Chairman of Halcom Vietnam shared: "Following the national program organized by Vietnamese government & Fatherland Front – "Joining hands for the poor – No one is left behind", Halcom Vietnam wishes to bring a warm New Year to families with difficult circumstances, with merits to the revolution." Halcom presented 100 Tet gift sets, each including 1 million VND in cash and other necessities, with the total value of 120 million VND to the people in Thanh Xuan commune to welcome a happier Tet.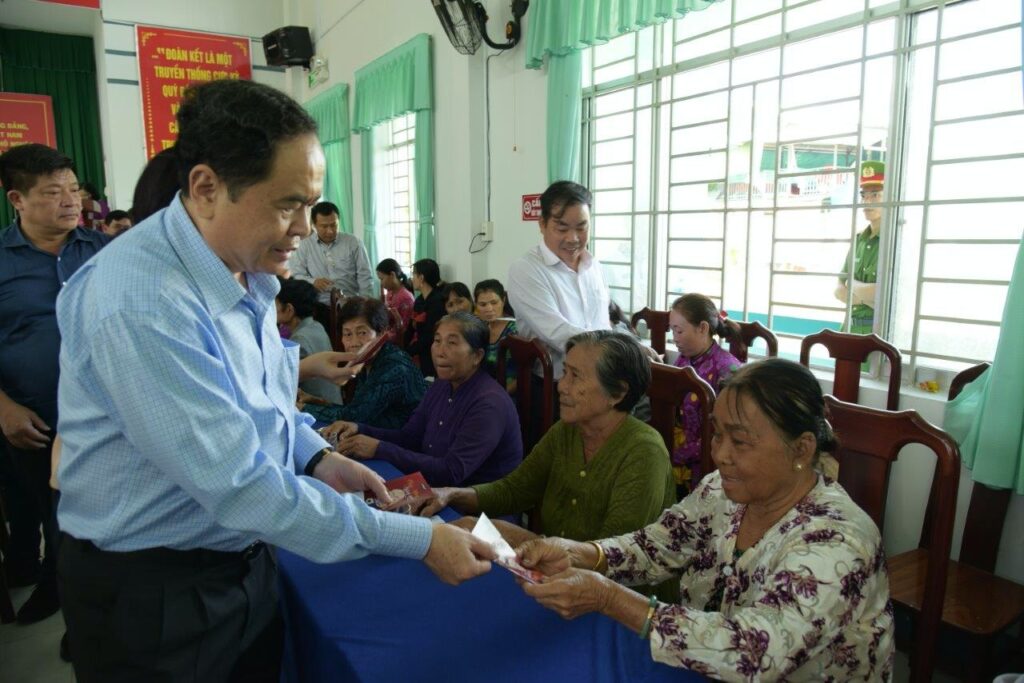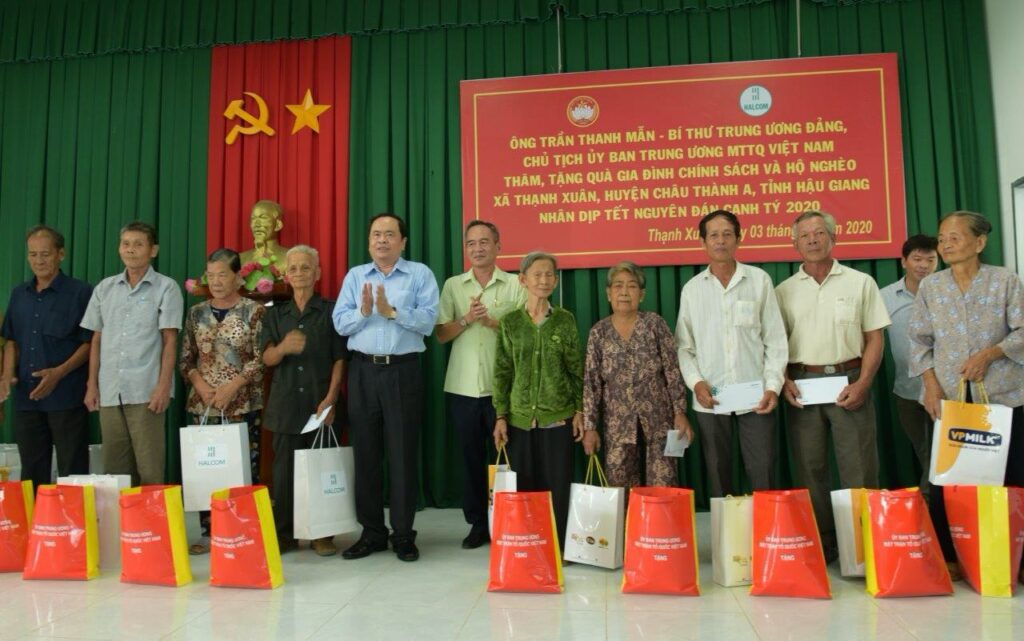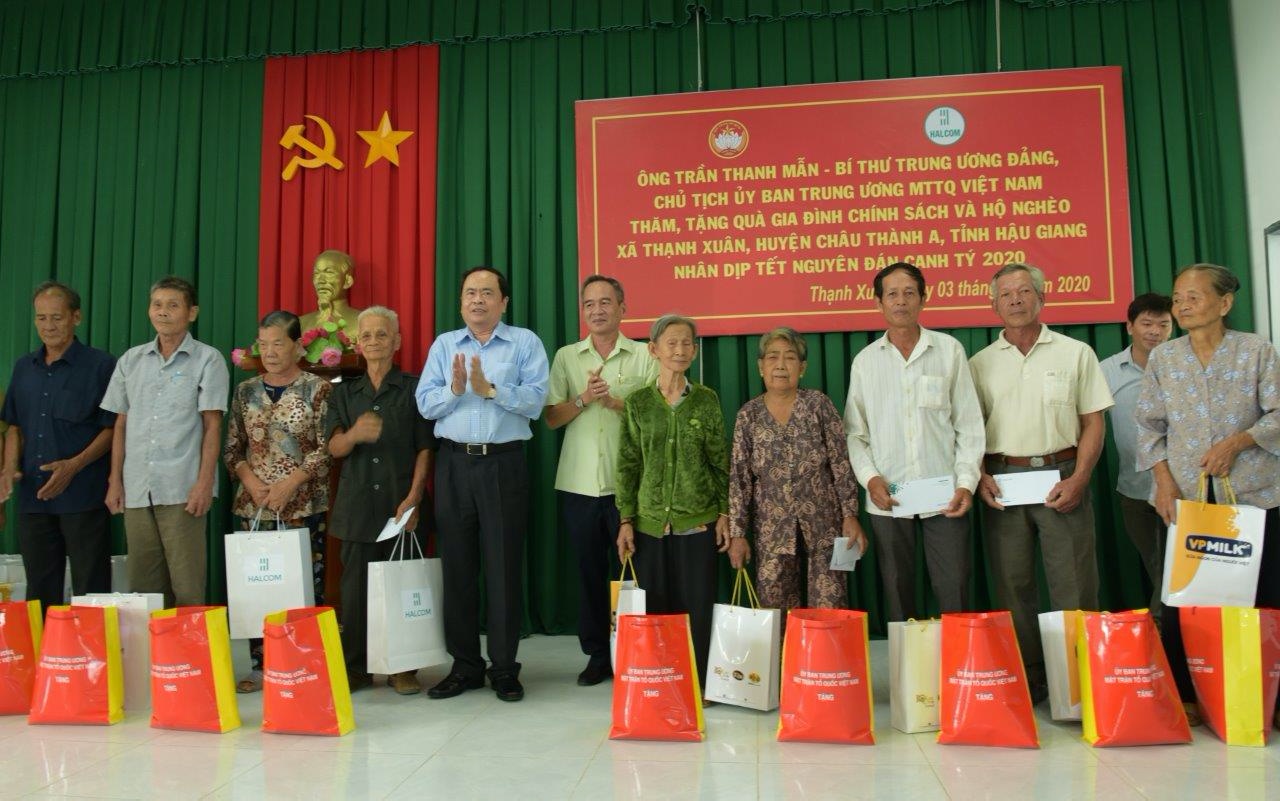 Mr. Mai Van Sau from a poor household in Xeo Cao hamlet, Thanh Xuan commune, expressed in emotion, "I will spend part of this money buying household items, some meat for ancestral offerings. This gift helps my family celebrate a better Tet." Prior to this visit to Thanh Xuan commune, the delegation visited and presented gifts to the children at Hoa Mai orphanage school in Can Tho city, encouraging them to study well with good morality to later contribute to the society.
As a pioneer in the field of investment and consultancy in infrastructure development – urban – hunger eradication & poverty reduction, Halcom Vietnam commits to be a companion who helps reduce the living burdens for the poor in Vietnam. In Hau Giang, a solar power plant is being constructed by Halcom in Hoa An commune, aiming to contribute to the sustainable economic – social development of the province.
For reference: News on Hau Giang TV